About This Item:
HEYDUDE's original superlight style, the funkiest, comfiest shoes straight out of the box. A relaxed slip on easy wear convertible mule for care-free down time. Relaxed wide fitting feel with antibacterial memory foam insoles best worn bare foot. Now features new laser grip sole unit.
Style features include a printed cotton upper, finished with a pinched over stitched seam. Includes leather-lined, memory foam insoles with antibacterial properties.
CANVAS COTTON:
The upper is made with the most resistant workwear fabric on the market. Cotton is woven to create a resistant canvas and subsequently subjected to a dyeing and rinsing process to obtain a lived-in look and increase its softness.
SHOE SPECS:
Printed cotton material
Relaxed wide fit
Original Superlight sole unit
Weight 170grms
Ultralight outsole
Machine washable cold

Leather-lined, removable anatomic insole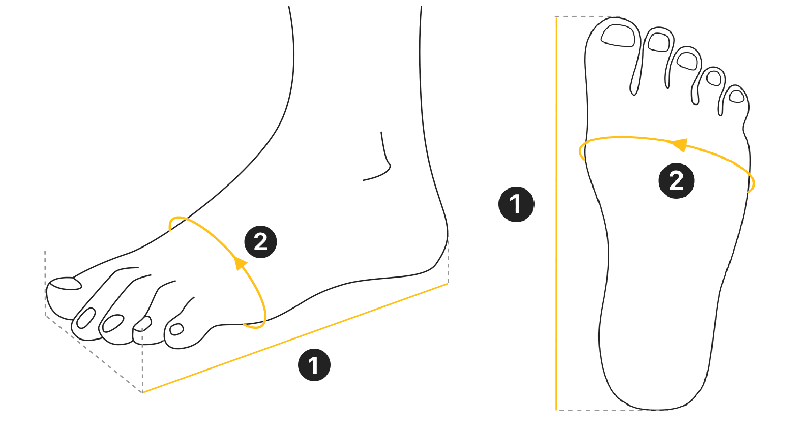 How to Measure the Product's Size?
1. Foot Length
Measure the maximum length of your foot.
2. Ball Girth
Wrap a tape to measure around the widest part of your foot.